You Are in Phase 4!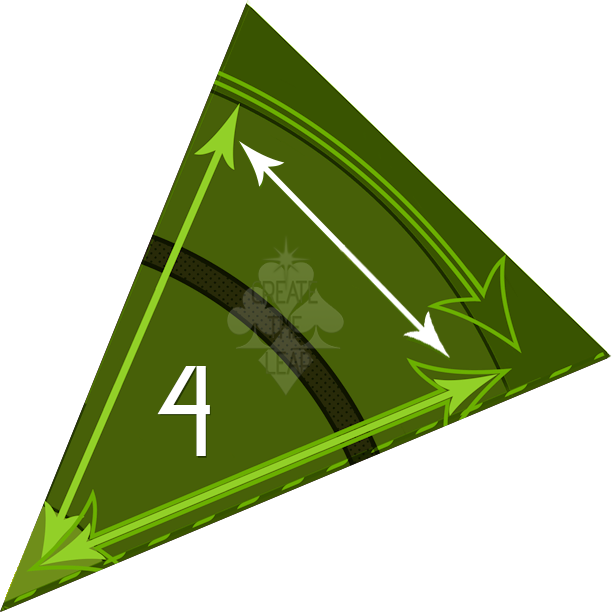 In Phase 4 you are living as integration. It is here that one is never truly rooted in space and time, for as Source, one is all incarnations always.
Source is our term for spirit as ALL. You may refer to it as the Universe, white light, Dreamtime, chi, prana, or otherwise.
The integrated life feels different from the ones based in duality. Phases 1-3 are still ensconced in dualistic natures: you've come to appreciate the opposites of things. They are necessary for balance, and especially to define the whole as parts. This construct does not disappear entirely for the human-focused personality, rather it is one of the cornerstones of being human. But still there is a true understanding of integrated reality when one can appreciate the dualistic nature of the physical universe and not be a slave to it, not be defined by it, not be tethered to it.
Phase 4 is largely based on integration and existing mostly at the center. This also means that the drama of your existence is not felt, only observed. There's detachment from duality, so you no longer experience the highest of highs as well as the lowest of lows. One always continues to have choice and free will, so that the personality (you) can choose to feel the intense bliss of an external circumstance of extreme success or love, and yet you would be vibrating at a Phase 3 frequency. Again, one is not ALWAYS living a particular phase…you are simply choosing one to provide a sense of evolution in a linear construct of time and space that we all emerge from. In layman's terms…you are riding a rollercoaster of ups and downs for the fun of it.
In this analogy, Phase 4 is where you recognize that you are the ups, the downs, the launching point, the end, the thrill, the fright, the elation, and the coasting. You are the entire ride. In this phase, you understand fully our omniscience.
Yang is Balanced by Yin
In a larger view, though both Phases 3 and 4 focus on the center, you could say that Phase 3 is dominated by the yang of center and Phase 4, the yin. (Yang is action, precision, creation. Yin is letting go, the whole, surrender.)
In Phase 3, you're consciously creating your reality, and you do this with precision even if you practice with happy co-creation. You might find yourself wanting to connect to your energetic extension to reference when something is realized by checking in with another timeline. There is a driving force to know. You do/create/dream.
In Phase 4, there is no force to know, because you are knowing realized. This is yin energy. Complete, whole, satisfied. Yes, there is a connection with your energetic extension, but you experience it more like being at the family reunion where someone else has already taken care of the details. Phase 3 is the crafting of those details. Phase 4 is the canoe trip down the flowing and peaceful river. You're finding you don't even have to paddle.
You are surrendering to a sense of destiny and Source Soul Contract, a great cord of existence that is your path manifest. You have showed up, and so you delight in the NOW. It is enough.
Sustainability
The word "sustainable" is often applied to the Earth. The Earth continues as the amount of energy expelled equals the energy that is provided. This is what it is to exist in physical form in Phase 4.
No longer do you compartmentalize the mind, body, emotions, spirit, etc. for purposes of separation and identification–largely independent of each other to define parts of the whole. In Phase 3, they exist like quadrants of an elegant machine, working together seamlessly, but still working.
In Phase 4, the body is integrated with all components of the organism, not just the dominant parts, but as a shifting, changing, expansive and constantly exploratory vibration of existence. There is never a dominant or definable part, because you are experiencing yourself as THE WHOLE.
It is here that the need to understand is replaced by the knowing that you exist as ALL. You are the sun, the moon, male, female, flower, tree, mother, child, alternate timeline, higher-self, mountain, stone, asteroid, and every other imagined realm of being. Your imagination is now the conduit to give you pictures of truths of how you exist in other forms–all forms.
There is an emphasis on exploration through the 2DD Vessel. This our term for the lightbody, merkaba, or the energetic body, and is the vehicle that one travels to the whole of the Source experience and still retains the memory of it in the OED (open-eyed dream) or physical body.
The Body/Vessel as Energy Extended
Phase 4 is a living concept of the Sustainable Body as the Vessel that is still rooted to the Earth.
Your body is no longer on a path to any life span, because the consciousness experiences a variety of perspectives in the non-physical as well as the physical. The integration of the NOW teaches you in Phase 4 that time is irrelevant in this experience. Therefore, the body may "appear" to be living 100 years to the "outer" individual, but the consciousness understands that it has lived 100 times that as moments of NOW–a single ray of life making rainbows on any and all surfaces that it illuminates.
Generally, the senses improve in this phase. You are not just utilizing your hearing, your sight, your taste, smell, touch, etc…you are able to tune into the version of you that excels in these particular senses. In this phase, your awareness is heightened to NOW; therefore, your senses are heightened as well.
Food and Energy
Food is processed efficiently and completely with an instantaneous integration of its components, not just for the body, but it provides energy to the cooperative mental framework, the emotions, the dreaming framework that gives as much energy back as it requires from the nourishment of food.
The apple you eat is converted to energy for you to walk, to dream, to shift your hormonal makeup and your DNA. Your food is altering your body for expansion, so that you are allowing your OED (waking state) to retain your adventures in your 2DD Vessel (light body) from the CED (closed-eyed dream…aka everything else!)
Food plays a big role in this shift, but it is no longer your sole energy source. In Phase 4, energy is passed and exchanged from the energetic extension: alternate timelines and lifetimes and other organizations of the soul, from the co-creative components of the "day", from the closed-eyed dream (CED) as much as the open-eyed dream (OED). One is meeting their energetic extension in Phase 3, and in Phase 4, you are beginning to understand that the energetic extension is just as accessible from the OED.
For example, the apple that you eat also nourishes the alternate timeline that may be in an environment where he/she needs fresh fruit. You receive the same benefits from those timelines and lifetimes that have a surplus of a specific nutrient that you require in your reconstruction as a body that is becoming crystalline. (More about this in our information about the shift to 12-strand DNA. This is also what the Love Intrinsic Alignment provides, and the specific focus on food in the Sustainable Body Program.)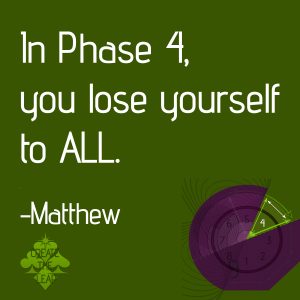 Nutrition is not just obtained from the food itself, but from the understanding of the complex matrix of the food and how the whole energy of the food is used. The matrix extends from the physical ingestion to the energetic blueprint of the food: the way it was grown, delivered, transported, passed on to the consumer, and prepared as a meal. All input is affecting the way the body receives and utilizes energy. It is never contained but always shared and ultimately passed on as soon as it is received by the body and all iterations of your consciousness, as energy in your focused realms of reality.
For example, you are honoring the fruit of the apple, the tree it came from, the soil and Earth and nutrients the tree placed into the fruit. You are receiving energy from the picker, the processing, the transportation and the grocery/market it is sold at. All of this and so much more, you recognize as YOU/US, and you receive the benefits of that energy loop, and give back to it with your contribution and gratitude. It becomes even more difficult not to take particular care to honor and consume your food in the most sustainable and organic way possible.
Sleep and DREAMING
Phase 4 is integral to the multidimensional focus, and the one in which your OED/reality becomes more fully understood as DREAMING. One can intellectually conceptualize that reality is a dream in the previous phases, but it is one thing to conceive, and another thing to live. This is the state where you are limitless, not as a concept, but as an assurance from your connection beyond your human body/consciousness.
The amount of sleep you are getting may be shifting because in Phase 4 the dreaming is not just experienced through sleeping dreams; it is just as evenly experienced through the waking state. When one is present and aware of the true infusion of Source in every element of waking reality, it is likened to dreaming in the sleep state. You may be finding that you are needing less sleep (whereas in Phase 3, you may need more), perhaps 6-8 hours, feeling ripe with energy. You are in a "meditative state"–infused as ALL, and this means the body that functions in the other phases needs less "time" to restore/balance itself from the duality of Phase 2.
Phase 4 does not require such specific parts of the brain to translate dreaming (as sleeping dreams), rather it moves into your mind centers as meridians in the body and the 2DD Vessel for this task. (Again, this is a pattern that is lived with the Love Intrinsic Alignment–shifting the brain from that matter in your head to the "mind" present throughout your body and webs of energy outside the body as well.)
When you come to a space of meditation, or perhaps even the 10 minutes needed for a nap, you can experience what may feel like an eternity of travel in your 2DD Vessel (or lightbody) form.
In Phase 3, one understands that time is an illusion. In Phase 4, you're allowing for the illusion of time to present itself as examples of true mindfulness. In Phase 4, time packs up and hitches a ride into the denser (or "lower") frequencies.
Phase 4 is the full integration of the energetic extension as channeling. We no longer need the disconnect of waking physical form to interpret guidance from dreams or from "above." It matters less and less who the guidance is from, because it is from YOU/US. There is a sense of trust and embodiment of experience that can be defined for the purposes of story, of dreaming, of Source in form. You as Phase 4 understand that you are ALL, and so the selection of singular from the whole is a simple matter of choice and channeling as expression.
We All Experience Phase 4
In the state of meditation and being ALL, we are experiencing Phase 4. In the trust and faith that we can never not be, we are in Phase 4. Utilizing our imagination, or any other mode of "visiting" other lives, dimensions or ideas THAT EXIST, is a Phase 4 exercise. Living outside of time and fully in the NOW, we are Phase 4. In the holding of ALL as a recognition of ourselves, we are Phase 4.
Sounds pretty expansive? And yet there are 5 more phases beyond this one. What happens when I truly go down the Rabbit Hole?
The limitlessness that you've experienced in dreams or true moments of transcendence become the norm.
You realize that there is no spoon! Your creative freedom is expressed in a new way: choose your tuning fork and vibrate physical reality to any dimension you focus upon!
The body in Phases 5 and beyond receives more energy from sources other than food: light, sound, and astral travel, as a few examples.
Your Source Soul Contract (life's purpose) connects you to your greatest gifts for this focus/experience. Be the angel of your own life, and for others!
The information we are bringing through maps the Age of Omniscience, an era when we connect in ways we have yet to fathom. In these later phases, we are understanding that hunches, gut-instincts, inspiration, and divine guidance and timing are definable to the construct that one exists via their imaginations. There is a unraveling of existence with particulars from multiverses, multi-dimensions and multi-perspective focus so that one can utilize connections that might be defined as magic or our "Jedi Mastery": timewalking (visiting an alternate timeline), lifewalking (visiting an alternate lifetime), spiritwalking (sending your consciousness into a willing host body on another planet or plane of existence), stiiermorphing (changing your cellular/physical appearance like you would change clothes) and much more.
In these later phases, we are rebuilding and redefining our physical forms–Love as all matter.
If this resonates you, explore further with many options to connect, learn, and share with us below!
Want to learn more about this phase and the others?
This is a brief slice of the Vessel Phasing pie (which contains 9)!  Join our Age of OM Community for free, and gain access to sessions in our forum and a monthly digest with news, events, tips, stories and more!
Learn More & Meet the Entirety of You!
Ready to leap right in and work on your expansion? We offer courses on Vessel Phasing, so that you can expand your consciousness–through dreams, diet, forecasting, and a broader understanding of just how limitless you are!
Beyond Phase 4…
Curious to see the explanations of the other phases? Not only do we find ourselves in each of the phases, but learning about them all help in understanding where you and others are predominantly focused!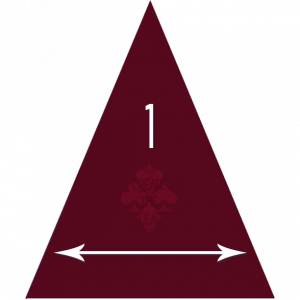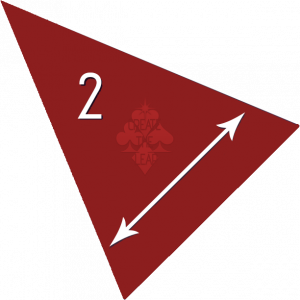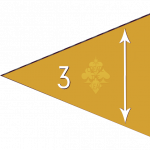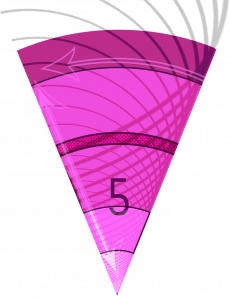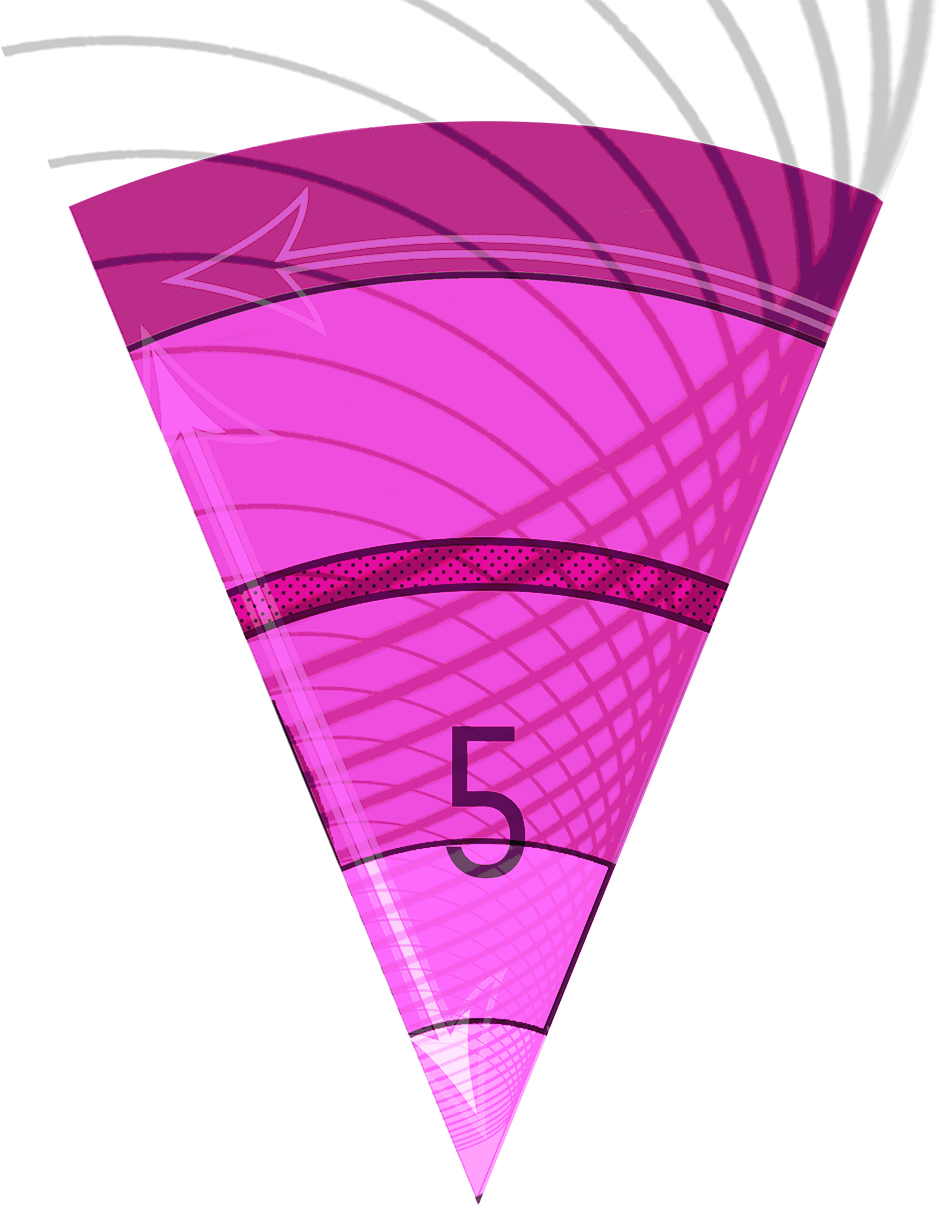 Please Share!
Did you find this page and are curious now to find out which phase you are in?
Did you enjoy this quiz and insights it may have given you? We appreciate you sharing the quiz with your friends, family, and community by using the share buttons at the top of this post or by copying & pasting using one of the links below:
https://createtheleap.comtake-quiz/ or http://bit.ly/CTLquiz
Click on the icons below to find us on Social Media. We truly are grateful for the follow.