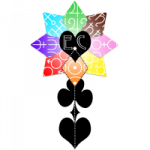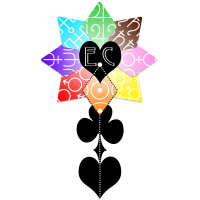 Empowered Cardology presents...
Decoding the Cards Workshop
Feb 27, 2022
2 - 6pm EST
Ready to Decode the Meanings of the Cards?
Fascinated with Cardology, but keep coming across the same issue - What the heck does this card mean?
Do the cards call to you, but the biggest block is knowing ALL the layers of messages they bring us?
Want an opportunity to learn the basics of Cardology AND ask questions to get the answers you need to use the cards yourself?
If these are your frustrations, we are here to help.
Using Cardology to change your life, navigate your challenges and understand yourself better doesn't need to be hard, so let's make it easier!
Join us for a fun-filled, half day Virtual Workshop on February 27th, 2022 at 2pm EST.

Let's Make Magic Happen
Be guided by Cardologers, Ashley Long, Andrea Mason and Monique Charles in a fun virtual space to take the confusion out of what each card means. Learn how to break down the meanings for each card so you can have a deeper, clearer understanding when you are working with the cards of your Life Path spread, your Yearly Forecast or even when used as divination.
We will guide you through:
What the Suits mean (and a helpful way to not forget!)
Aces to Kings, learn how each number and court behaves and plays. 

New to astrology? And what does astrology have to do with the cards? Learn how the planets play into the card meanings.

How to put it all together and see where your card is on the Grand Solar spread (and how it means more than just the basic meaning of the card)
Have you been searching for an easy way to LEARN the BASICS?
Spend a fun afternoon with us and gain this important foundational information for only $77!
Ashley Long is the owner of Empowered Cardology, a 6♣/8♥ Master Cardologer and has been using Cardology for over 20 years and teaching it for 5 years.
She specializes in empowering her clients through the clarity Cardology offers for understanding one's blueprint for this journey as well as energetic influences brought in from other lives. Cardology also clarifies relationship connections and parenting issues.  Ashley uses her intuition, love of pointing out the strengths and gifts we each hold and positive attitude to encourage others to own and uplevel their innate soulprint.
Andrea Little Mason, Ed.D., affectionately known as "Dr. Doula", is a J♣/K♣. She is an Educator, Speaker, Astrologer, Cardologer, Birth Ambassador and Legacy Builder who uses her expertise to promote resourcefulness within Diasporic African women and families.
She uses THE CARDS to teach those she works with to "Reclaim their Birth Rites" and fully embrace ancestral spiritual practices. She encourages them to "Consider the Heavens" to gain clarity and help them see the path, purpose and potential of their lives more clearly. Learn more about her work at DrDoula.com.
Monique Charles Ph.D., Rev., aka "Dr. MC" is a 4♦/8♦. She is a Certified Cardologer, Cultural Sociologist, Theorist, Editor, Public Speaker, Sound Therapist (Tuning Forks) and Singer.
She applies her knowledge of music, sound, voice and THE CARDS (i.e. their energies and frequencies) for the holistic wellbeing of people she works with.
She uses THE CARDS to help people gain greater understanding of themselves, and gain insight into harnessing the recent and near future energies (and frequencies) around them. To find out more www.drmoniquecharles.com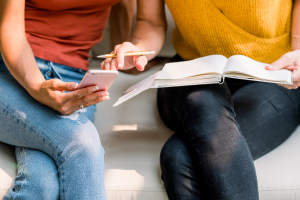 Who is this for?
Anyone interested in knowing more about the meanings and messages of each card! Whether you're new to Cardology, or have been using it for a while, you will come away knowing more of the layers and nuances for each card to use in your work with them.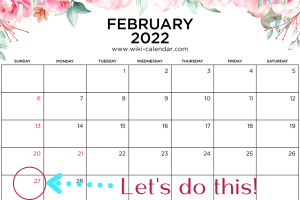 When is this happening?
Mark your calendars for Sunday, February, 27, 2022 at 2pm EST. The workshop will be for 4 hours, with a break after the first hour and a half. Spend a Sunday afternoon with us and add a new tool to your Cardology toolkit!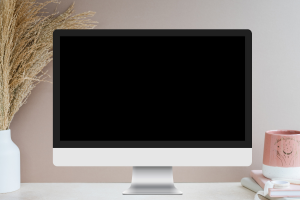 How do I attend?
Join us on Zoom! The Zoom details will be provided once you have signed up. It will be recorded.  Participants will also receive Guides and Reference material as well.
This workshop can change everything for your Cardology journey...
Grab your seat and join us for $77
Uncover the many messages and nuances the deck of cards holds for you.