Is it really June already?
I've been saying this month after month…time is really flying by!
I get emails that tell me when I'm going into my next Forecast Period and I was shocked when I saw that I'm done with my Uranus and am now in my  Neptune.
What in the heck am I talking about?
I use an ancient system within the regular deck of playing cards. (You can read more about it here.)
I just moved out of my Uranus and into my Neptune.
Among my close friends and clients, one can often hear comments like:
"Whew, my Mercury was fun!"  or…
"Wow! My Jupiter looks exciting!" or…
"Wooohooo…I rocked my Saturn!"
Uranus is always a time when unexpected surprises happen and sure enough, one happened. (to my delight!)
I always get excited at moving into my Neptune period. It means my birthday is around the corner and that I can slip into that dreamy time of looking back on my year – what I accomplished, what I'm still going for and what needs to change.
And speaking of change, the card in my Neptune Period is the Q of Spades.
As it was my 52nd year this year, it was what is called my Critical year. We each have this during our 52nd year.  There is one specific card in our Forecast that lets us know what we really need to focus on and get right. Guess what mine was?
The Queen of Spades.
She is about manifesting the life you want by making the changes inwardly. No more thinking the people and situations around you should change. Nope, she takes charge, kicks ass and makes sure her life is what she wants by doing the INNER work.
I can confidently say that this past year was big for me in terms of the inner work.
It was because of this inner work that I got the very clear message about our inner magic. No, I didn't coin the term, but it made all the difference for me and my success. It is why I teach what I teach.
I still have desires I'm drawing to me, but my life is so full of amazing people, experiences and abundance.
This card system is one of the tools I get to use to reach my goals. It's a fun roadmap and accurate guide.
So, I get more of the mighty Queen in my next 52 days. With her in my Neptune period, I can expect more successful inner changes, which will bring inner wishes to the surface, so they can be transformed. And when shit is transformed, it takes you to a new level.
When I work with my coaching clients, I use their personal card information to help them plan their roadmap for the year. Not only can they discover their natural style for creating, expressing and promoting, they can also see what energies are available to them in each Planetary Period to use to their advantage!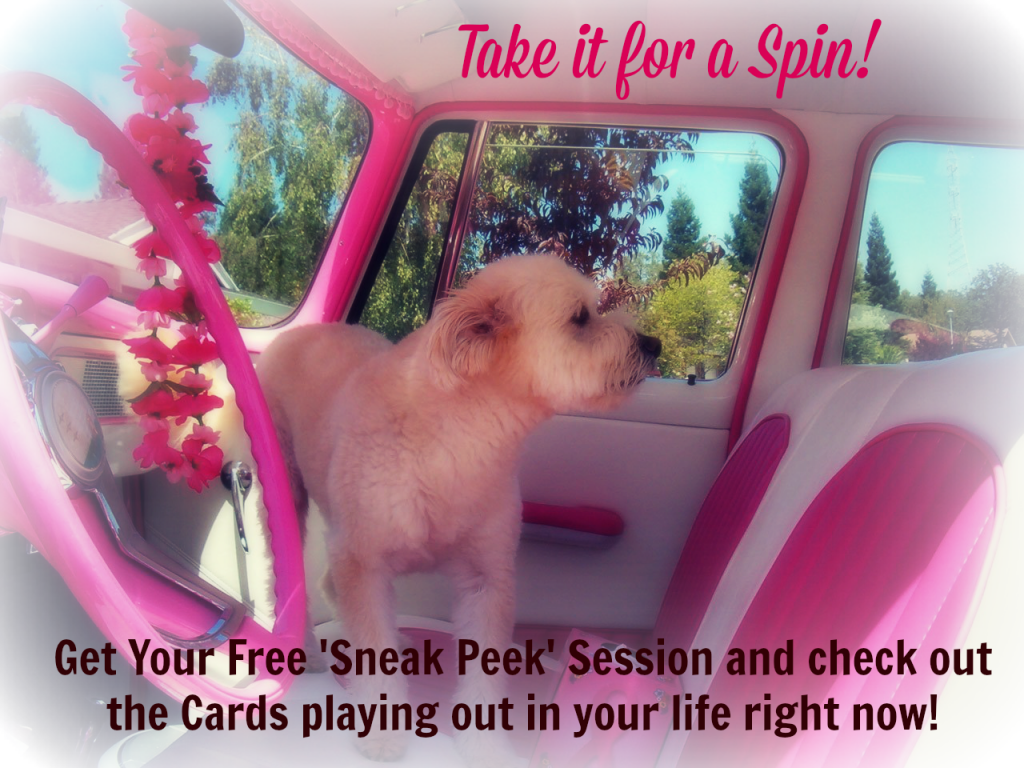 Would you like a quick, free, peek into your current cards and planetary period?
I'm booking 10 FREE 'Sneak Peek' sessions for anyone who would like to take this very cool system for a spin!
I'll let you know what your Birth and Ruling cards are as well as:
What Period you're currently in (and what that means)
What cards are at play right now (and what that means)
And what main energy is going on for you this year. (A year in this system goes from your birthday to birthday.)
The big kahuna in this quick free session? Discover what you can do right now, using the energies you have at play, to feel clearer about your current goals and plans.
It's quick, it's simple and it's FREE!
I Want My Free Session
This will end soon as the 10 spots will go quickly!