Welcome to Create the Leap!
We are first and foremost a community. We are hosted by Randi Janelle and the Guides, sharing channeled wisdom to help us jump into multidimensional living as the omniscient beings we truly are!
About Randi
I'm an author, performance poet, photographer, yoga instructor and much more. I've toured as a poet in Australia and New Zealand, where I thrived for four years. I created and performed a poetry-meets-photography-meets-comedy show called "A Traveller's Heart," honoring the wild adventure of making a home from foreign soil.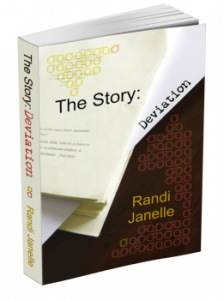 My first novel in The Story  series came out on Halloween of 2015.
I began channeling Zalsider, which presented themselves as a multitude of star beings, on New Years of 2016. Having grown up guided by other channeled entities such as Seth and Abraham, this was not too totally strange for me.
The channeled information speaks of our evolution as a species to a time when we can access our multidimensionality and realize that we are much more than our physical presence here on Earth.
As a general statement, our guides are teaching on the essence of infinity, and ask that we hold what resonates and respect what doesn't. They say being empowered by love is the key, as well as going inward to begin a rich and dynamic relationship with your own guides and with the entirety of you beyond the physical. In turn, you are more fully able to recognize who you are in this world: not just your family and friends, but previously perceived "enemies," strangers, flora, fauna, even insects! Everything is imbued with consciousness and you can connect with it, by knowing yourself as ALL!
This is aligned timing as the mass consciousness rises in frequency and looks to the next phase of our paradigm shift, from separation to integration as unique beings of one love. There are many names for this: Age of Aquarius, Age of Intuition, etc. We call it the Age of Omniscience.
Since meeting Zalsider, I've been introduced to several more guides who are offering assistance with dream work, bodywork, 12-strand DNA activation, abilities we're evolving into (what we call Jedi Magic/Mastery), not to mention meeting alternate lifetimes and timelines (alternate versions of me!), and physical and non-physical beings on different dimensions, planets and galaxies.
Zalsider has evolved into a project of compiling and cross-referencing all information that has been brought through channels and otherwise, on the nature of our Universe/the Multiverses. Since my conscious recognition that I am a channel, my "ability" has stretched from verbally channeling guides to intuiting custom diets through Sustainable Body, providing the Love Intrinsic Alignment, and much more. Basically, what I am able to do expands with my awareness of who I am…not just Randi Janelle–the woman, the human–but an omniscient being by virtue of our access of each other as LOVE!
It hasn't all been rainbows and butterflies. Becoming a channel and realizing that my "life's work" resides outside the norm was a challenge. It took time for me to fully embrace that this is my true gift: I am a channel. Whether as a novelist, poet, artist or just having a conversation, I am channeling information/insights/stories from another dimension into ours. I am extremely grateful to recognize that this work is my Source Soul Contract, and that I can share it with you.
I am truly learning the extent to which we are connected energetically. Thank you for your part in my story!
Why our content is so valuable to explorers like you:
Are you ready to see the magic and possibilities in life? (instead of the hardships, struggle and limitations?)
Have you ever wondered if you had the capability to explore beyond your life here on Earth?
Would you like to use your challenges to uplevel your life? (instead of being bitter or feeling hopeless)
Are you wanting to live a healthy life in a body that is sustainable?
Are you wanting to go deeper with your dreamwork so you can access your multidimensionality?
Are you wanting to shift into this new paradigm and live your omniscience as Love?
We have many resources and are constantly adding to this framework that is the Age of Omniscience. We are certainly not the only ones receiving guidance, facilitating expansion, and healing others with love. We honor all forms of expansion and connection, and we often collaborate and co-create with other teachers, circles, and communities. Thank you for taking the time to peruse ours!
A few places to get started: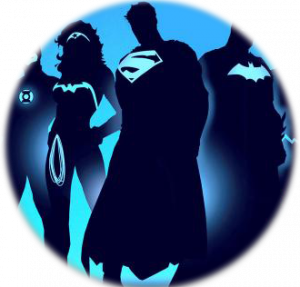 Superhero Qualities to the Age of OM
We are so much more than we think we are. We are fully in control of what comes into our life. We get to choose the life we want to live–limited only by our creativity and imagination. We are omniscient. We are here to explore, experience and enjoy!
Got Questions? Please Contact Us!