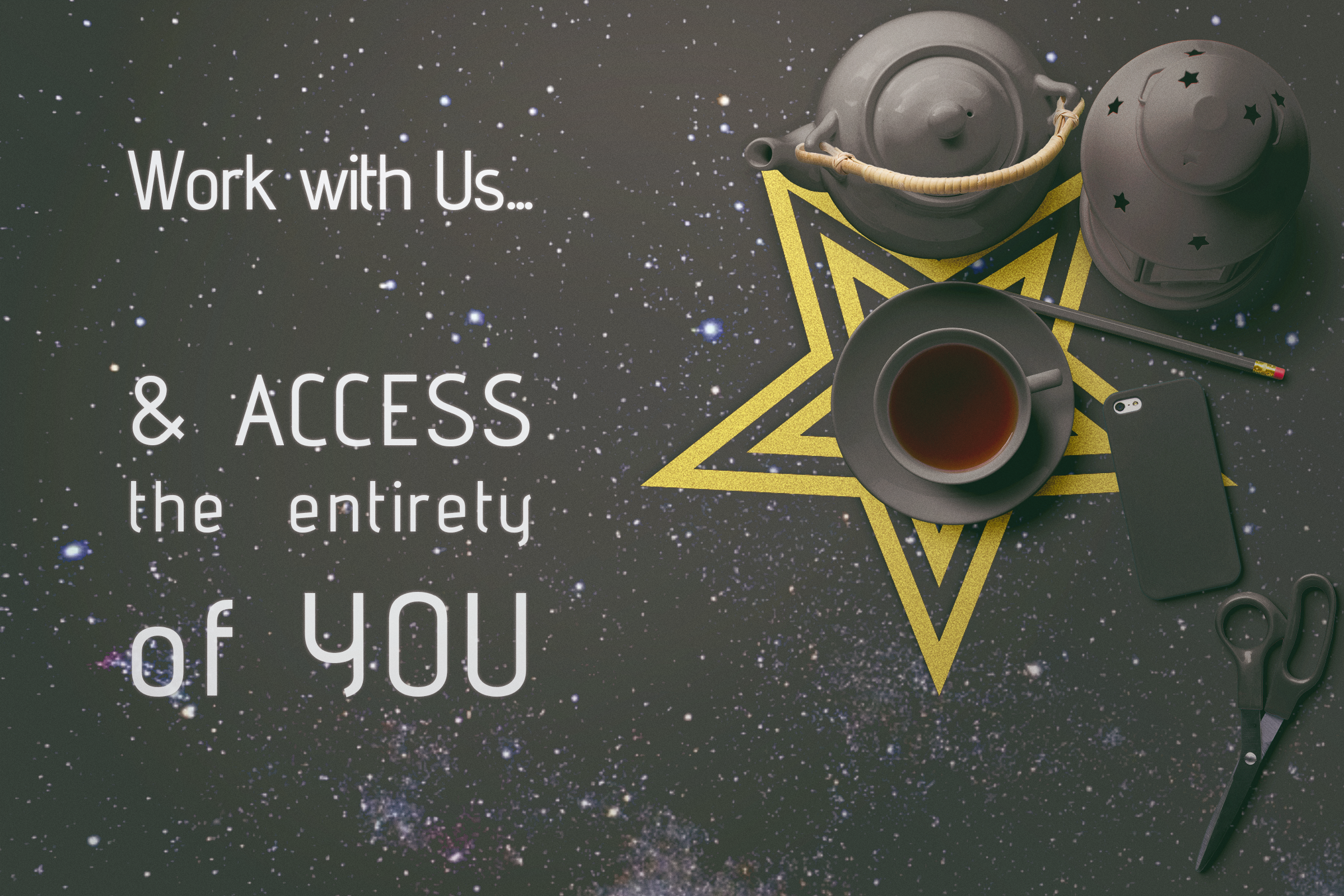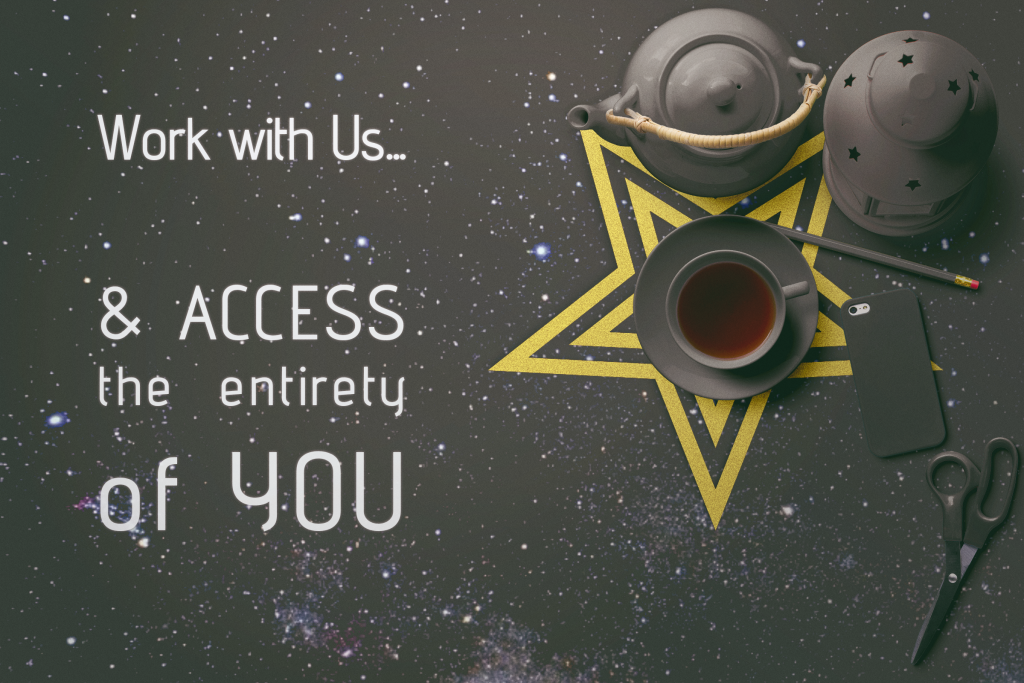 We know we are all connected, we are all ONE, we are all Source. Have you taken this thought to those connections beyond  Earth?
You are more than your life here, at this time, on Earth. When you tap into and access your multidimensionality (the entirety of you) you go from the feelings of limitation, separation and linear processes into living a fuller, more empowered and exciting life!
If you're ready to create the leap beyond the old ways of thinking and doing; ready to stop living through automatic habits; ready to MASTER your life ( because you know and work with universal principles and energies of what actually does create your reality), then you're in the right place.
Melding our work with the cards and channeled guidance, we offer private and group sessions so you  can begin living in a more holistic, empowered way.
---
One-on-One Sessions: This 90 min session provides you the opportunity to ask any questions and/or focus on a single issue for which you want to have a more expanded, nonphysical perspective.
We can do this via skype or phone call (or in person if you are in the WNC area)
You will receive an mp3 recording of the session.
Our sessions include a card draw for the person/group with an interpretation of how that card fits the session/moment.
Links to expanded card information will be shared via email after the session.
After payment, you will receive a link to our scheduling calendar.
---
Group Sessions: Gather your friends, mastermind group, work team or family to meet with and ask, share or explore any topic from relationships to the mapping of the cosmos.
Small groups can meet via teleconference as well as locally in WNC.
We are planning a tour – if your group wishes to host a session, please contact us!
*We also offer local retreats for groups to work with a specific topic. (More information coming soon – but please contact us with any questions/interest you have for this)
---