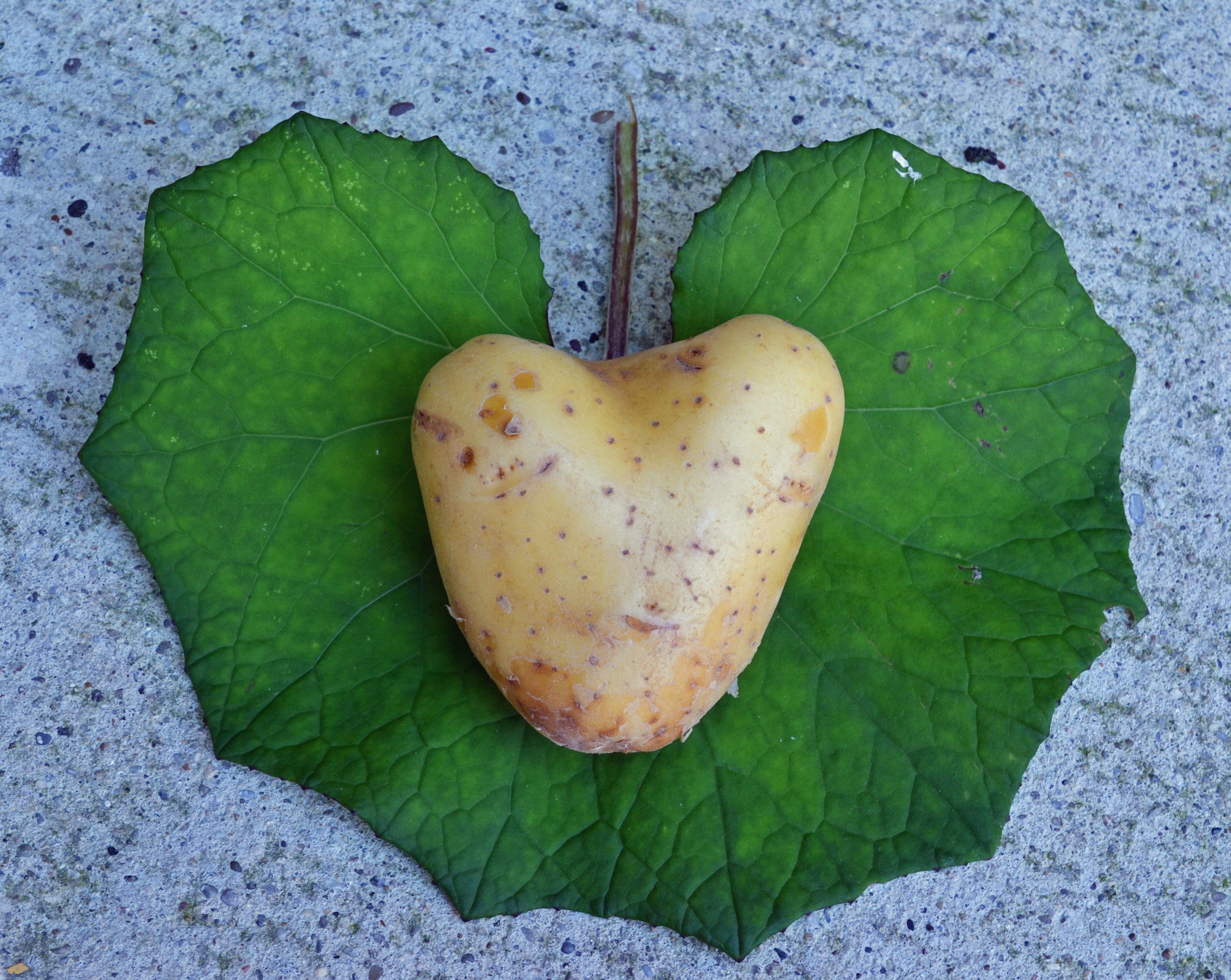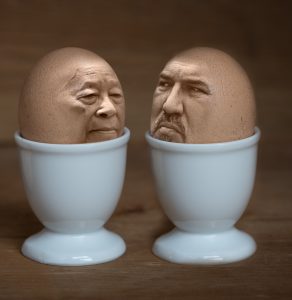 It doesn't take a stretch of the imagination to know which foods are friendly for you or feisty…the feisty ones are usually followed by a "Ugghhh…I shouldn't have eaten that!" (These can also be your non-optimal foods.)
It doesn't have to be that way. If you eat your optimal or in-moderation feisty foods in the right combinations, gas, bloating and regret may not ensue. Here is a chart of foods according to how they play nice with others. If your stomach is a playground, feisty foods would be the bullies, temperate foods are the ones that stand up for themselves kindly, and amicable foods aren't fazed–they are lost in their happy lala-land!
So in other words, amicable foods are able to be combined with many things, temperate less often, and its a safe bet to eat feisty foods alone. Check out the chart below: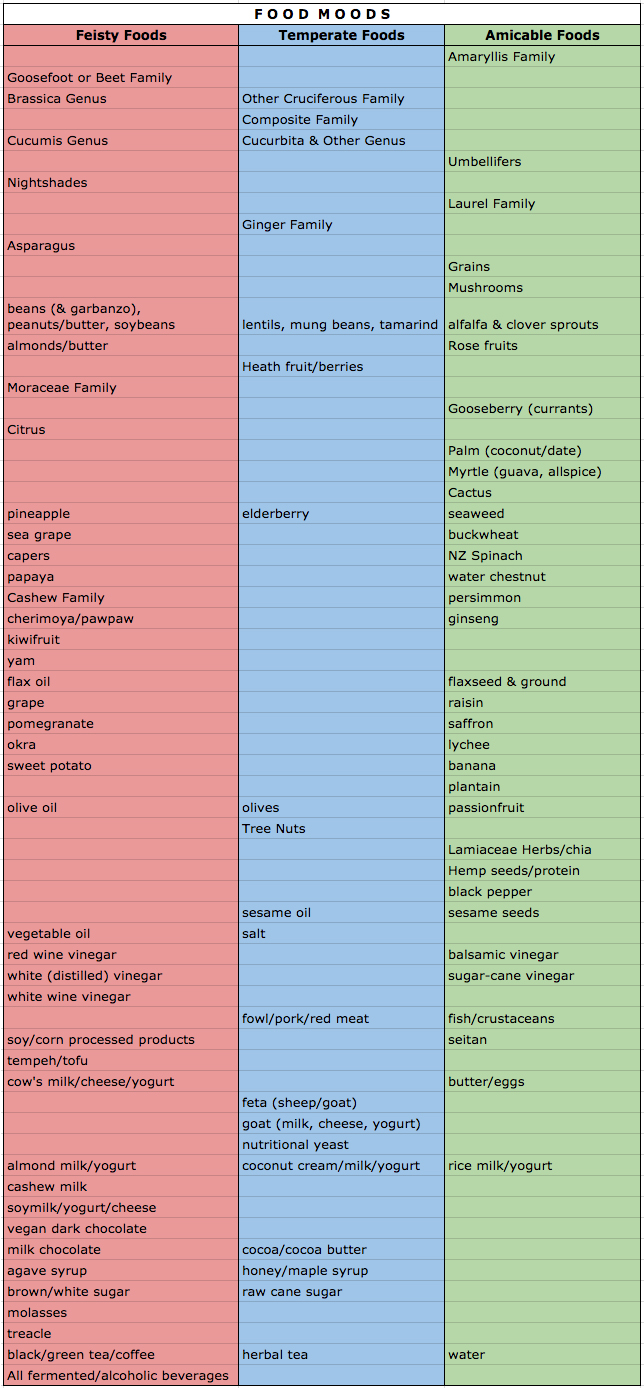 Give Feisty Foods Some Space
As a rule, try eating these things alone. They make great snack foods or something to nom on while you begin cooking your bigger meal. Wait 30 minutes from your last bite of feisty to the bite of your next meal (and include fats or other foods according to the Nutrient Partners: Get the Most of Superfoods page) to let these foods get a head start and pass through your system untroubled:
FRUIT
cantaloupe
honeydew
figs
citrus
pineapple
papaya
mango
cherimoya
paw paw
kiwi/kiwifruit
grapes
pomegranate
NUTS/LEGUMES
cashews/cashew butter
almonds/almond butter
peanuts/peanut butter
edamame
DAIRY
cow's milk cheeses
cow's milk yogurt
VEGGIES
beets
broccoli
cauliflower
cucumber
tomatoes
peppers
asparagus
pickled (gherkins/cucumbers, beets, okra)
This doesn't mean you can't ever have your feisty foods with others, just be considerate that they tend to be special and require some care. Experiment with your own combinations and pay attention to how your body reacts. Journal and add to your Body Lexicon so that you know what's best for you. The more your body becomes sustainable, the more it will tell you what it prefers!