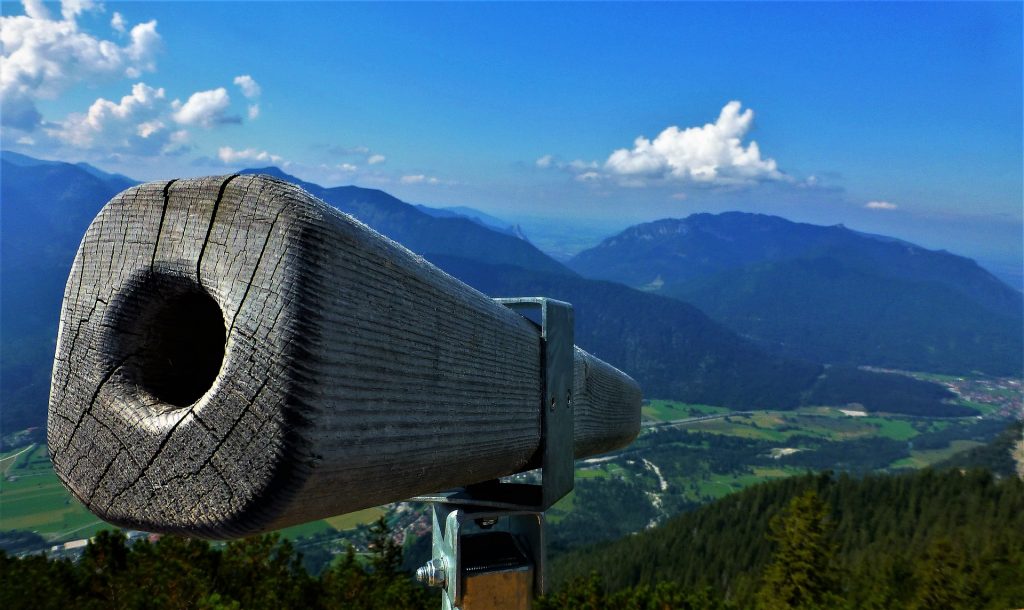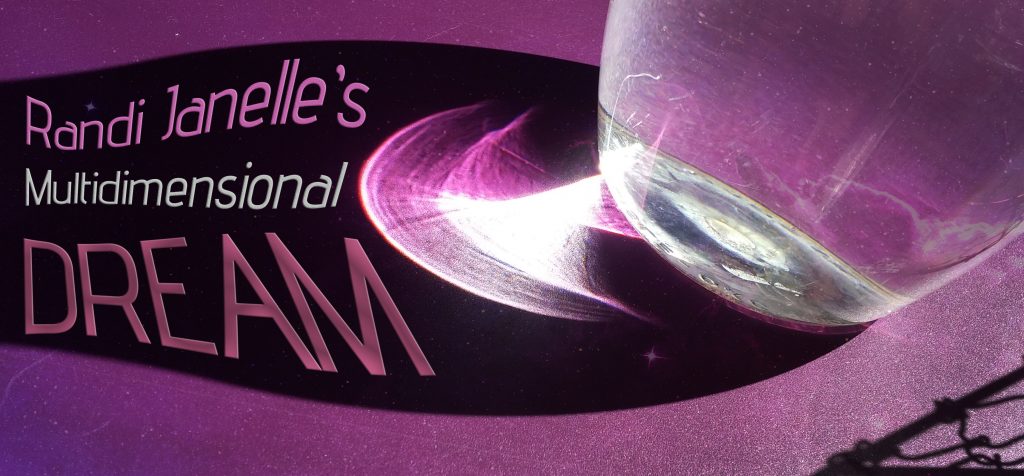 Part III: Ego's Green Envy
(Howdy! This is the last installment of a 3-part tale. If you haven't read Part 1, this all might make more sense!)
In Part 2 of this story on how I became a channel for the Love Intrinsic Alignment, I posted about becoming walking-talking crystal. Attuned to the Love Intrinsic and cruising the NOW-saturated Phase 5 Fields of Love Force. But what does this look like in the day in the life?
The Nibothym spoke of healing in a forum session.* How the Love Intrinsic Alignment provides healing, but in a multidimensional focus:
The Love Intrinsic Alignment is not a healing in the sense that it targets a symptom of energetic misalignment from Source. You have chosen to step out of this paradigm of amnesia. You are no longer ignoring imbalances, but are highly aware of energy in so many forms that the body is not required to tell you how far you've deviated from the health, wellness and connection of the center. If an imbalance arises, you are aware of it immediately, so that the body will rarely need to manifest it physically.
For a good long while now, I regularly ask my body why if I am carrying tension. Why is my knee acting up? Why have I caught a cold? Why did I grow a wart on my finger? (The latter reason is to remind me that I am perfect–wart and all!) I'll admit that I don't experience this tension much anymore. I "catch" it before it nestles into the denser energy of the physical body. Here's an example from the amazing and illuminating weekend I spent at the Dancing Tree Festival at the Heartwood Community.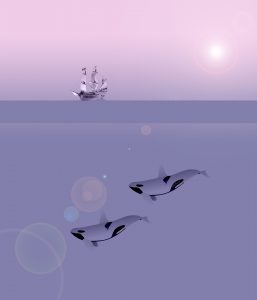 We arrived to the festival late Thursday afternoon. This community is on beautiful land in Blue Ridge, GA and though I was beyond elated to be there, on Friday morning, I could tell something wasn't quite right. By midday, I realized what it was: my ego was being checked. I was coming from my community in Asheville where I was "established" comfortably. I realized I had arrived here, a "big fish in a small pond" if you will, and found myself swimming the ocean with sleek, exotic and impressive orcas–healers, gurus, leaders in their own expansive communities; they were fearsome in their capacity to love. I could feel it radiating off of them.
My old habit had taken over as I was awed by the people that comprised this festival. I extend my hand to shake, "Hi, I'm Randi…" my abilities, specialties and dreams hovering on my tongue. They met my greeting with a hug and a smile. Infrequently the conversation would open to what I do. I realized this was putting me slightly out of synch–the sensation its likened to hitting a pothole with your tire. You know the jolt was huge, and maybe even your car flashes a light at you that your alignment needs to be checked. A year ago, I probably would've ignored this feeling.
But after weeks or months, our tire begins to bald on one side and then perhaps blows when it's least convenient. My spidey-senses told me that I had hit a pot-hole with my cranky ego. The indicator light on my "dashboard" blinked: Do these orcas even see me swimming around them? Don't even know know who I am? Which was a lot of bravado that distracted from the root of the problem: I'm not "good enough" to be swimming in these seas…
To be honest, at the time I didn't realize precisely what had been going on. It was just a feeling. But I do very much know what it is to feel unburdened and carefree, and this wasn't quite it. So by Friday as the sun swiveled overhead, the layers of subconscious that these associations floated upon pointed me towards the woods. I went for a walk and circled the trails until I found a felled tree, the trunk dappled with shade and invitingly smooth for my bottom. What was up? I wasn't sure, but I knew I was where I was supposed to be. Here. Now.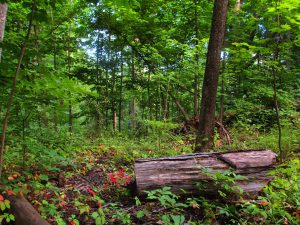 I closed my eyes and breathed. My hands were crazy tingly, the way they get when I channel (which is the same sensation for the Love Intrinsic Alignment), my feet also alive with sensation as they rooted to the Earth. I grew sleepy, relaxed in the afternoon warmth. My hands started to flutter and move about, as they do while I'm channeling an alignment. I began to channel the alignment for myself!
What a strange experience–feeling on the lip of sleep while my body moved of its own volition. I suppose I had felt this before–like dancing when you don't care about the moves, like yoga flow when your body just knows the next asana in the sequence, like sex.
Time passed and then it was over. I was refreshed. Reset. Aligned.
The rest of the weekend was a dream. It was a very similar sensation to the journey where I was left living my Soul Petal, the striated being of light. I no longer needed to tell my story; I could listen to the story of others and resonate with them as me. 
I listened to Susan Eagle-Changing Woman, and Carmen Inmara-Shaska and how they're teachers, to school children and of the Divine Feminine. I listened to the fathers in the Father's Day circle, expressing from their heart what it means to them to be a father (oh, there were some tears shed!). I listened to the calls and giggles of the children splashing in the lake, their all-day echoes filling my heart as I swam it.
I had felt that something was off, and I got the reset I needed in the woods. There was though, another form of healing.
One of the orcas swimming in this sparkly ocean called Dancing Tree was John Green. He's a master healer who's renowned in that way that many people mentioned him before I really knew who he was. Oh! He's the guy with shoulder-cropped white hair, doing tai chi while standing in line for food, while waiting/celebrating as the sky opened up, while breathing…
John Green and I got to talking Friday evening and the conversation turned to healing. I forget why he initially offered me a session, but when the words came out of my mouth, "I've been doing this healing thing…it's really new…do you want to trade?" I didn't realize at the time how important those words would be. (This was before I had channeled the term "alignment" and it was easier to call it a healing.)
His work is magnificent. He's a keen channel, and the way he moves his body to explore where tension has been buried is wonderfully graceful and grounding. But it was getting late after we finished my session Friday night, and so we were going to try later for me to reciprocate.
It was a busy day Saturday, with its own batch of miracles and then Sunday, the final day of the festival, had waxed. The waning included a thinning crowd, but it was still not quite convenient for me to give him his session. But I could feel an insistent eagerness–I want to do this session for him. I want to do this session for him. Not just for the principle of trade–this man spoke my language, "What is time? I don't care if I get it 5 years from now…"–but for some other reason that I couldn't put my mind on.
And then it was happening. I begin each session with simply tuning into another's energy field. Like turning the dial to your unique radio station, your frequency that then becomes our frequency. I did this for maybe 3 seconds and he jackknife-sits up from the massage table and hollers, "Whoa! Okay!" It was then that he got his signal that this is something that his body wanted/agreed to. I very much honor that this healing had to be be recognized by his own innate wisdom first.
So he lay down again and I resumed the session. I admit, this was new and I didn't have a great deal of practice. But his body was very responsive. The alignment was almost palpable under my electrified palms. Intense, yet necessary.
Afterwards, I gave him a couple big hugs, thanking him profusely! It was then that I realized I needed validation. The little fish wanted an orca to welcome her to the wide-open seas. "That was cool!" he said, like a teenager on a skateboard who has twisted himself into a trick that he didn't see coming. I will always be grateful for our meeting of energies, John. It has helped me immensely.
The ego–a very complex and essential thing. We need it to exist in these human bodies, and as Solomon, the entities that are channeled for guidance on Reconnective Healing says,
"The ego gives us the identity to experience the lesson in terms of a very specific viewpoint. It's as if we look at the situation through a very specific window. That frame in the window is our ego. It gives us the form to look through, from a very acute perspective of that aspect of that problem. It's very much as if there is the horizon, and there is the vista of the entire universe. The ego becomes a telescope though which we see very specific aspects of that universe. Dependent upon the degree of awareness, it determines the amount that can be seen through that telescope, whether it is diffused, whether it is rose-colored, or whether it is refracting light in a very distorted mechanism.

"What we practice and we "process" ourselves to be able to do is look through that telescope at that aspect of this plane with clear and unobstructed vision. And that lesson becomes part of this experience through the ego, which is that telescope viewing that specific event in this plane. And taking from that event the lesson. That becomes part of the greater experience." (Solomon as channeled by Frederick Ponzlov with Dr. Eric Pearl in Solomon Speaks on Reconnecting Your Life).
My ego pin-pointed the problem of I don't feel that I'm worthy to do this quite yet. It was a subtle aspect that I was able to zoom in on while looking at the larger vista of my to-the-core knowing that this alignment is something I'm able to do as a channel. The Love Intrinsic blueprint makes adjustments and works as seamless instinct: take a walk in the woods, listen, trust: the energies are aligning and you'll see that you are ready… This means I don't have to manifest any physical symptoms of distress that need to be healed, or spend time in anxious-mental toil. This walking-talking crystal refracts reminders just like rivulets of flooded beach sparking in the sun after the Friday afternoon deluge: It doesn't matter the size of my fins or the boundaries of water I'm splashing around in–if I'm connected as love, I am in my element.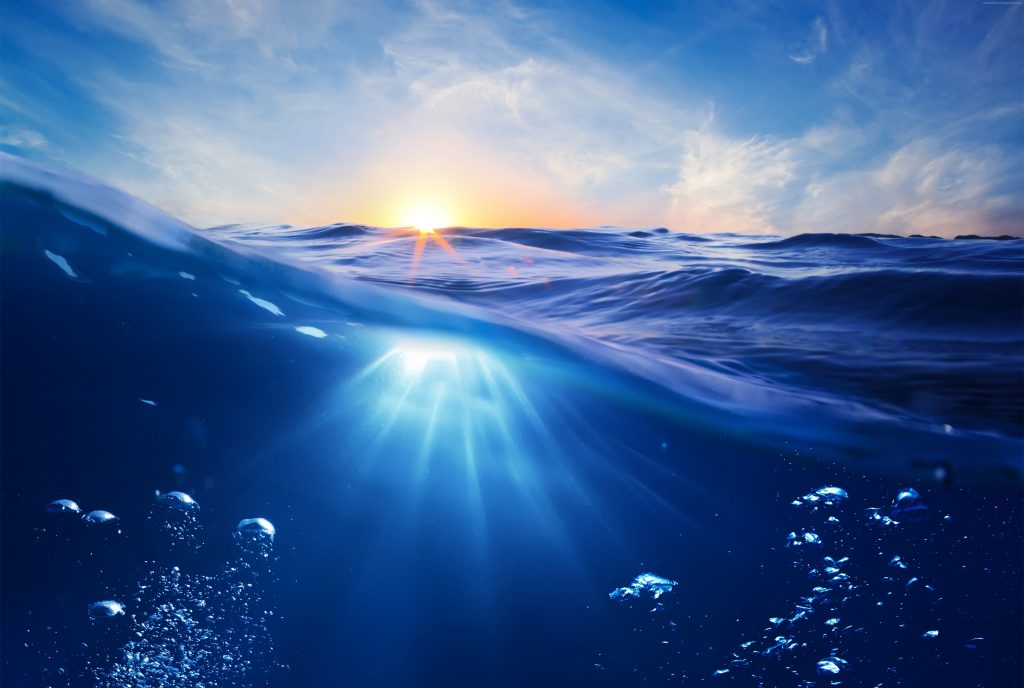 Seriously, it gets easier. We are living patience and faith that takes care of us, and not just you or me, but we. 
I am grateful to all my guides, signs, way-showers, and mirrors that reflected this message to me: the woman who recommended Reconnective Healing so I may know how to channel this energy; Dr. Eric Pearl, Frederick Ponzlov and Solomon for echoing both my human hesitations and the gentle but persistent assurance from The Nibothym; and oh yeah, The Nibothym!; John Green; my journey circle; my mother, Ashley, who trusts me in all my adventures; and the need to walk in the woods…
Speaking of mirrors, I dreamed of them this morning and tried my hands at mirrorwalking, literally placing my hands through the mirror to see where it would take me…
On to the next adventure! The Love Intrinsic as the molecules of light in this bright and vast sea…
Before I dive off, I leave you with some reflections:
What does healing mean to you? Do you ask your body/intuition what has manifested as tension or illness? Can you imagine what it is to be so aware of energy that we don't need physical distress as much as we did in the old paradigm? What does it feel like?
How often do you get a "hit" to reset, cleanse, or redirect energy that impedes your sense of wellbeing? How often do you explore that insight?
Think of it like a traffic jam right after an accident. If energy gets piled up, it will be a huge deal. But if you "see it coming," like a Google Map indicator bleeping at you that there's an accident ahead, you can reroute before getting stuck in the mire. Living the Love Intrinsic, this happens so often and so easily!
Perhaps challenge yourself for a day to be aware of yourself and your surroundings. Can you appreciate how smoothly life goes? Perhaps there's a little blip of distress, but it could've been much worse. Count in gratitude the ways you're "taken care of" by this web of loving energy that you exist as!
If you'd like to share, post about it on our Facebook page, or speak up in our Age of OM Forum. We're in this together!
Splashy, happy Love!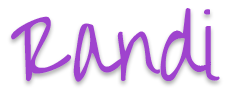 *"Introducing the Love Intrinsic Alignment" by The Nibothym on June 25, 2017. If you're yet part of our Age of OM Community, join here to access the session. (It's free! Weee!)
P.S. The Love Intrinsic Alignment will get you there. To learn more and experience it for yourself…
P.P.S. I am working as much as possible on the principle of energetic exchange. If you've enjoyed this post and have taken something from it, feel free to exchange with me via the donation options below or contact me with another offering. It is very much appreciated!