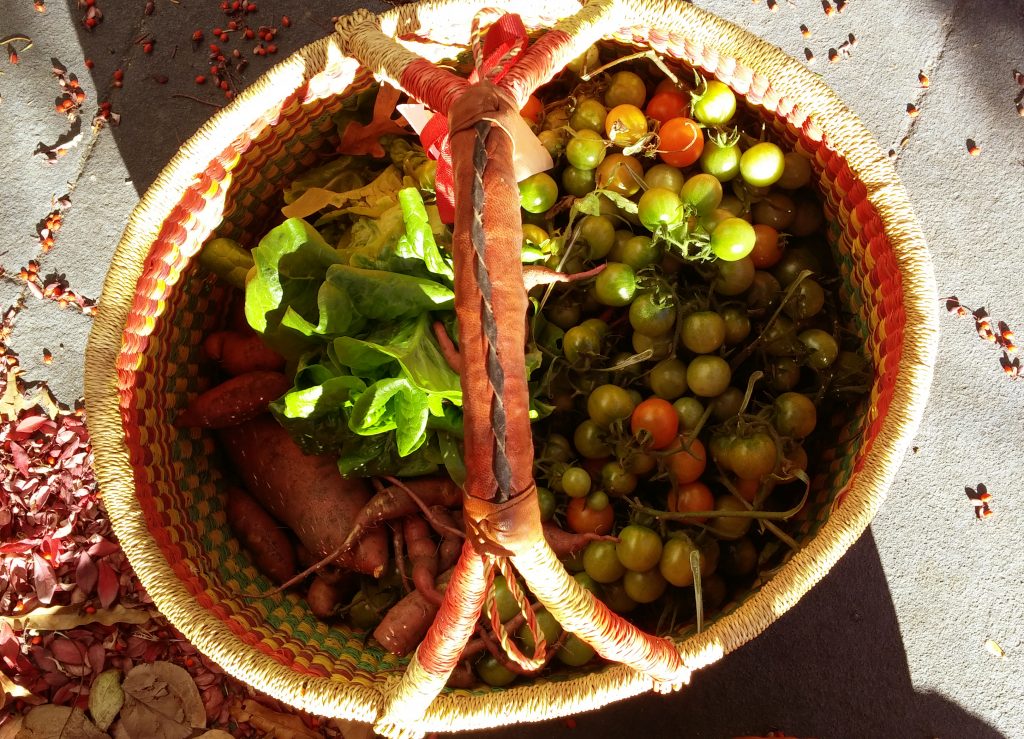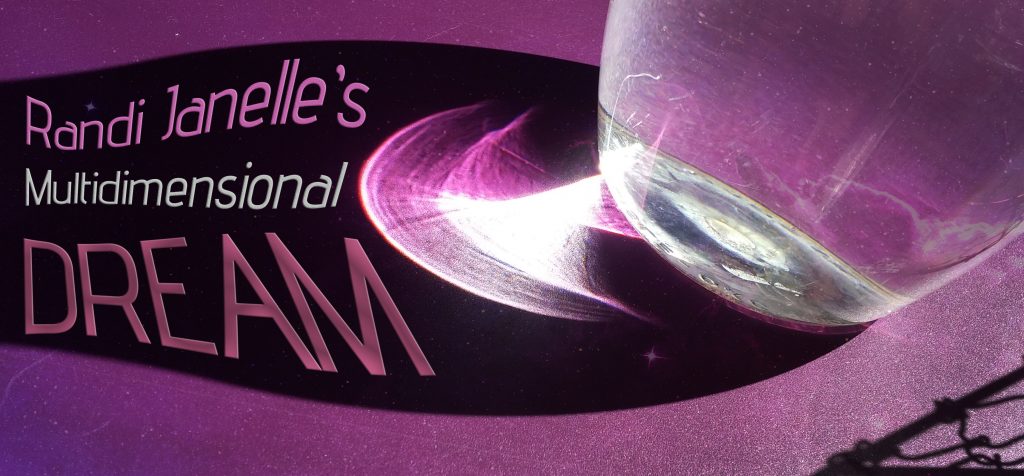 My Dearest Readers,
I'm having an excellent adventure outside of time. Because of this, you all are getting a post out of linear sequence.
I wrote one on Election Day, and I have yet to post it. I mentioned the election, and even though to put it out ASAP after the election would be a smart move, I didn't. The post sat around collecting just the first layer of digital dust. It didn't feel right or ready to go out into the world.
This post, however, feels right. Ready if not ripe.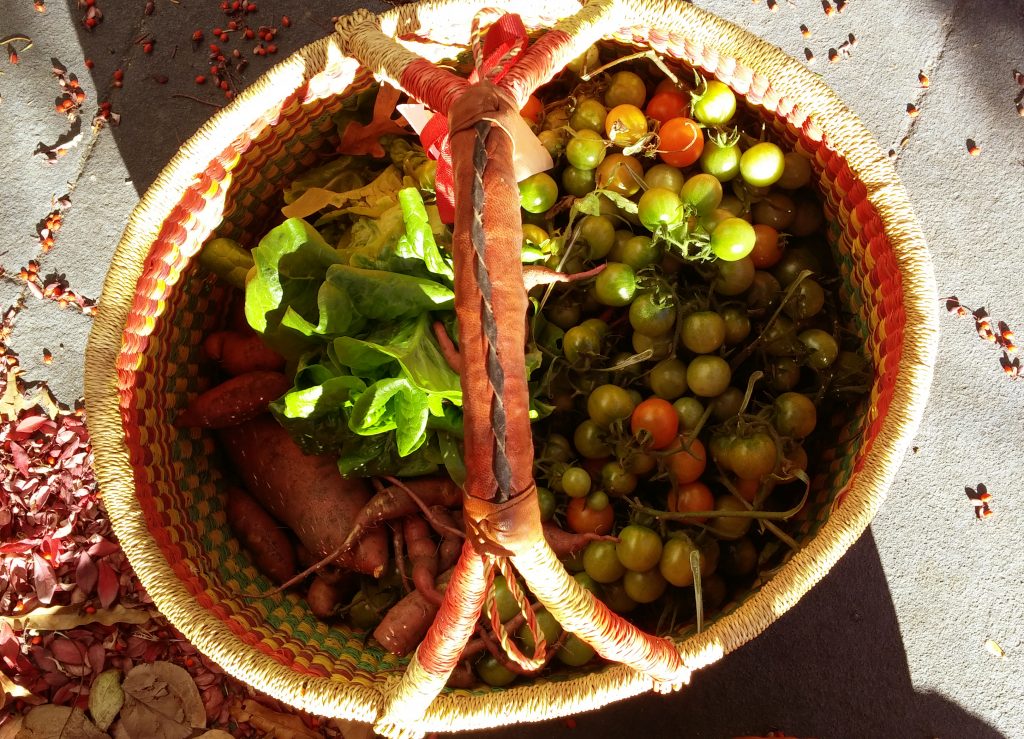 I've just been out harvesting the last of our garden's wares. It's been an abnormally warm November, and the drought has gotten many of us off kilter (in last Friday's yoga class, we dedicated our practice to the rain!). This means I harvested cucumbers in November and the sweet potatoes that were late going into the ground (July) came out today. The tomatoes have assumed it's still summer and have been happily budding fruit. Though they will not all ripen on the vine, we are ready to collaborate in our next step, NOW.
This weekend the wind and dropping temperatures put the "Real Feel" at about 22°C. Brrrr! Just as I referenced while planting, asking the plants themselves which spots they are happy to be in, I asked if this was my last day that everything would be happy in the ground. Yes. The frost will only keep coming, so I bundled up and filled our basket with food.
What do we do daily? Eat and sleep. So on to the latter.
I've mentioned that I've changed my sleep schedule. (See session on sleep for OM's larger perspective.) I went from needing 6 hours regularly to last night's 12. Woweee! I slept and I dreamed and when I woke up, I realized several things. A few of them:
Why do I judge my sleep cycle? If I'm not able to get naps in during the day, or meditation I usually feel disappointed. Transitioning to Phase 4* when the body needs less sleep means that the mind must let the body nourish itself as it will.
The mind incessantly believes it's right and it knows all NOW. Patience has become a virtue that I continually practice. The further I phase, the more I understand that I both KNOW IT ALL via my omniscience and I WILL NEVER KNOW IT ALL. Source does not know in the way that we know–we densify in focus so that we can have a unique perspective. To be all perspectives at once means that one is not even concerned with knowing. Just being.
I'm ready to get rid of lists.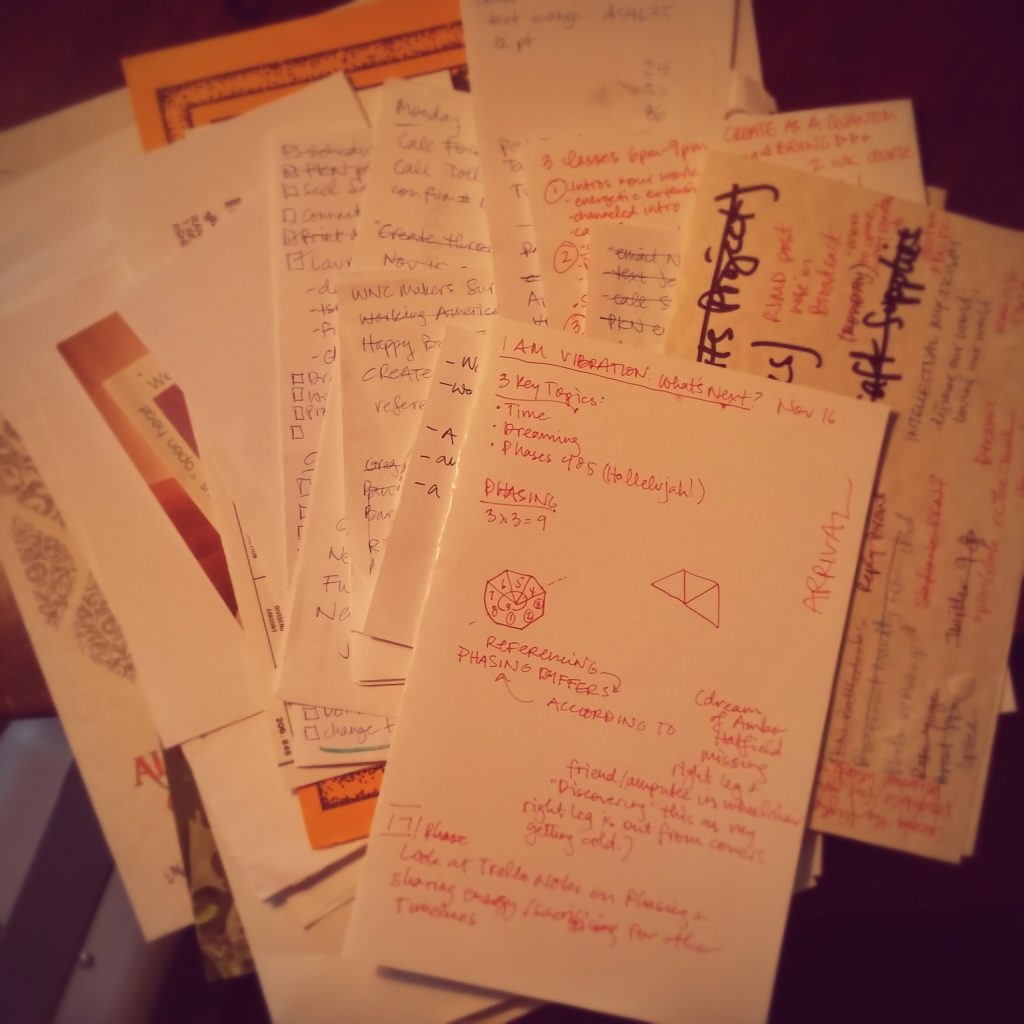 I've always been a fan of lists, and there is literally a fan of to-do lists that has been littering my desk. All the fingers that I've had in dozens of pies (yes, this means my non-physical fingers too!) are too sticky. It splits my focus and often I find myself trying to multitask to the discredit of the moment.
I woke up this morning and something was different. I realized, I have to let go of my lists. And the desire to make them.
This is a wonderful (hence sometimes difficult) lesson. The integration of Phase 4** prompts us to loosen the need to plan. This does not mean that we NEVER plan, but that for those of us who live in our minds readying for the next bullet point of our day it means: take the bullets and dream them different. Close your eyes, imagining them blueberries instead. Imagine eating them. Imagine they sustain you in their transformation. As the moment ripens, know that the Dream is yours and you will never get it done. 
Evolving is letting go of conditional reality: only when I do this, I deserve this, or I will achieve this. Evolving is consideration of the conditions, being the conditions, and living the harmony between the conditions.
I still have many pies: author, poet, yoga instructor, volunteer, dog-walker & other odd-job doer to make rent, channel for the Age of Omniscience. But in order to live this life fully in multidimensional awareness, I must make a tasty tasty cobbler of them all: DREAMER. The Dream whispers, release time. Release mind-rigid expectations of what a moment will be. Walk on a path that has already been dreamed, and as we tread, we find a balance between expectation and experience.
Here's why I'm writing this wandering post. As you may have seen, we were offering a 3 week course "I AM VIBRATION. What's Next?" It was due to begin last Tuesday. I referenced it a couple months ago, that we were to do a local course on many topics that we've discovered in this work. We advertised it, and our calendars crowded with other doing. When Tuesday came around, honestly we were content that no one had signed up. I was confused, however, about the referencing. Had I been wrong? Why would I reference a course if no one was going to sign up?
My brother had been in town and Ashley and I were coming back from Greenville after dropping him off at the airport. Asheville's fanciest and schmanciest movie theater is on the way home, and we both happened to have tickets to redeem. Ashley said, "Oh, have you heard of this new movie, Arrival? I think you'd like it."
She says this right as we're passing the exit to the theater, and I swerve and almost hit a car in the right lane beside me from instantly wanting to take the exit. In the end, we practiced our virtue patience and turned around at the next exit. The movie started when our class was due to begin. It was a welcome break and treat.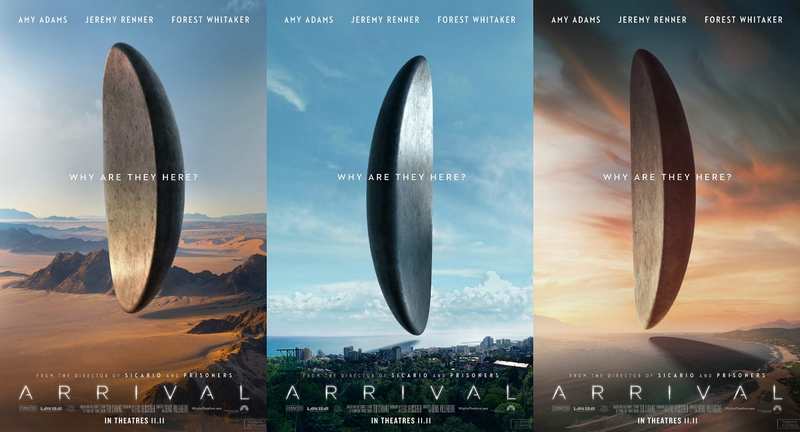 The movie is incredible. It resonates with many topics that we're channeling for the Age of Omniscience, especially Love and cooperation. It touches on Time and how our understanding of it tethers us to a reality that is very unlike the one of our friends in outer space. How can we connect when we've been living in dimensions based on separation and isolation?
The movie's impression was much like being amazed for weeks by Interstellar. But that was nearly two years ago. Before I started channeling this work. It's becoming more difficult for me to find excitement in movies the way I used to. What we bring through tends to be richer for me.
But I got to give it to Arrival. I am grateful to the movie makers and to Ted Chiang, who wrote "Story of Your Life" which the movie was based on. The Age of Omniscience work is expanding at an incredible rate, and it's not quite yet jiving with the mainstream. It really helps to offer to people who have no frame of reference: "Did you like Arrival? Then you'll like our work."
And so we're arriving to another point. I went to sleep Tuesday after seeing the film. My dreams were rich and vivid as usual. I woke and realized, the course wasn't meant for others. It was meant for us!
Like…EUREKA! "I AM VIBRATION. What's Next?" is the title for a course that our guides are giving Ashley & I initially. We are gaining information and turning it over to you as quickly as a linear construct provides. But here's the thing, I'm stepping out of linear constructs. This is a wonderful lesson on what happens as you phase into integration.
The course began with the movie, which raises some very apt questions on Time and Evolution. Mine are:
Are we able to evolve if we stick to our to-do lists and ignore the calling of the present? Are we able to BE HERE if we're worried about global warming affecting our garden, the new president and the impacts of his term, or even the tardiness of our digest this week? Fear grounds us in polarization. It's a viable grounding, but I am Dreaming to Fly.
So I am currently in a course. I've been getting a lot of information on Phasing, especially 4 & 5. How? I wake up with songs in my head. It happens all the time. Multidimensional conversations are seldom, "Hi, Guides. What do you have to say to me?" "Well, Randi, we'll start with this course. It'll just be for you and Ashley, by the way…" If we are expanding, we must embrace the unexpected. So lyrics written by Leonard Cohen greet me instead,
"Well it goes like this: the fourth, the fifth
The minor fall and the major lift"
which means, Phase 4 and Phase 5. The minor fall is feeling like we've failed in some way because we didn't have people sign up for the course. The major lift is the realization that the work continues beyond what we could've ever imagined.
I can't wait to share what I've been learning. But the greatest of lessons is here in this post: awareness. Staying open to all the routes and rivers of connection allows Source to greet us at every ripple. The disappointment lives contented beside the elation of success. The integrated experience honors them both, and lives them together.
Time, as we evolve, is more and more an illusion. I don't need lists to keep track of what I'm meant to be doing. Instead, I stay aware and inspiration beckons me as what's next. I don't need a season like the others before it to have faith in balance. I only need be grateful for ALL things, as this is the peace in the riot of evolution.
I leave you, in this incredible Now in which we're connecting, with some queries for pondering:
How do you feel about letting go of Time? To-do lists? Fear?
Are you ecstatic in your learning outside the constraints of the expected?
Are you living your own course, taught by the ever-expanding YOU?
May we gather our bullets and baby tomatoes, swallow them in love, and excrete a vestige of a moment…
Ever in Excitement and Always in Unknowing!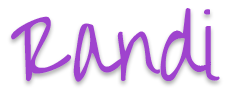 *The Phases as introduced by Dali and in regards to sleep are in the forum session "Vessel Phasing as Explained by Dali"
**The Phases are explained in reference to dualism and integration in the forum session "Sustainable Body" (Join our community to access the forum sessions. It's free!)
P.S. I am working as much as possible on the principle of energetic exchange. If you've enjoyed this post and have taken something from it, feel free to exchange with me via the donation options below or contact me with another offering. It is very much appreciated!