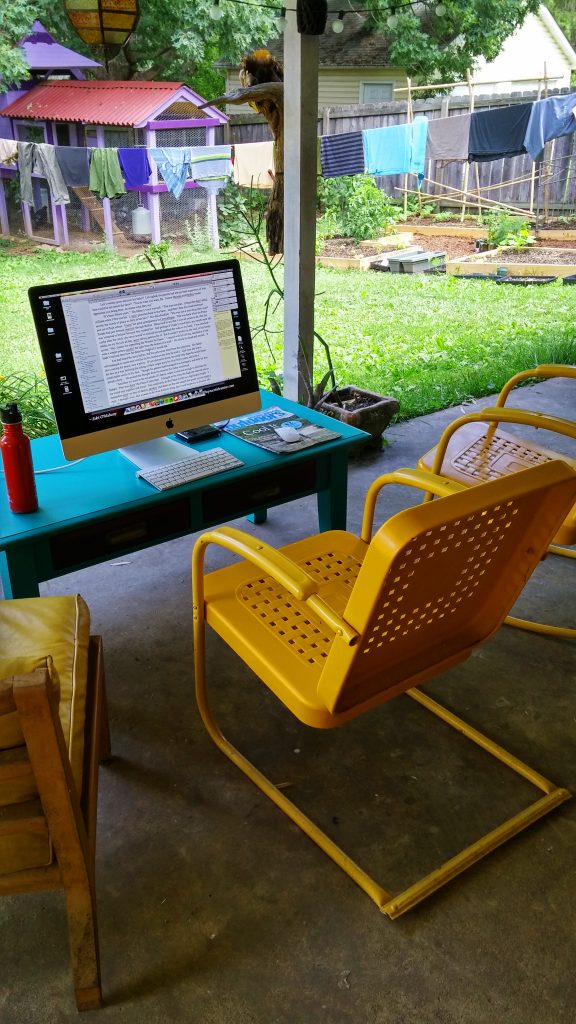 Dear Energetic Extension,
This thank you letter has been too long in draft mode. But this last act of heroism really put the words on the page. I owe you a tremendous stream of gratitude, so I hope these words do some justice.
So, what are you, my dear EE (Energetic Extension)? I know, but others who are reading might not. You are the extent of me outside the boundaries of my skin. I am physical being, but I am so much more…I am energy. Now, energy is infinite, so there are truly dragons, and fairies, and rainbow unicorns that are an extension of me…but let's keep it to the practical, more accessible part of my EE.
Every action, every choice, every circumstance that I don't experience is experienced by another version of me. Imagine infinite forks of reality emerging from every moment, and the road not taken is taken by another you. Through our lifetimes, that's a lot of roads…infinite, actually. These are called Alternate Timelines). We were all born on the same day, to the same parents, but the Randi who is typing this letter differs greatly to the Randi who ran away to photograph the rainforest, or the Randi who never moved from New Mexico to Virginia at age 9, went to school in Flagstaff, AZ, became a school teacher, married and became pregnant at 27…and was killed by a drunk driver in a car accident (I refer to her as Randi Brown, and she came unexpectedly to speak to me during a session while I was connecting with Randi Pink who won the 1.5 billion lottery in January. Randi Brown had more to say on forgiveness and open-communication, which has gone a longer way for me in these past months, than Randi Pink's elation over buying the million dollar home at the end of the cal de sac).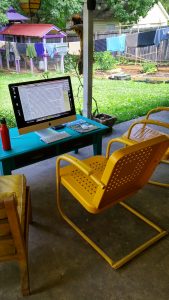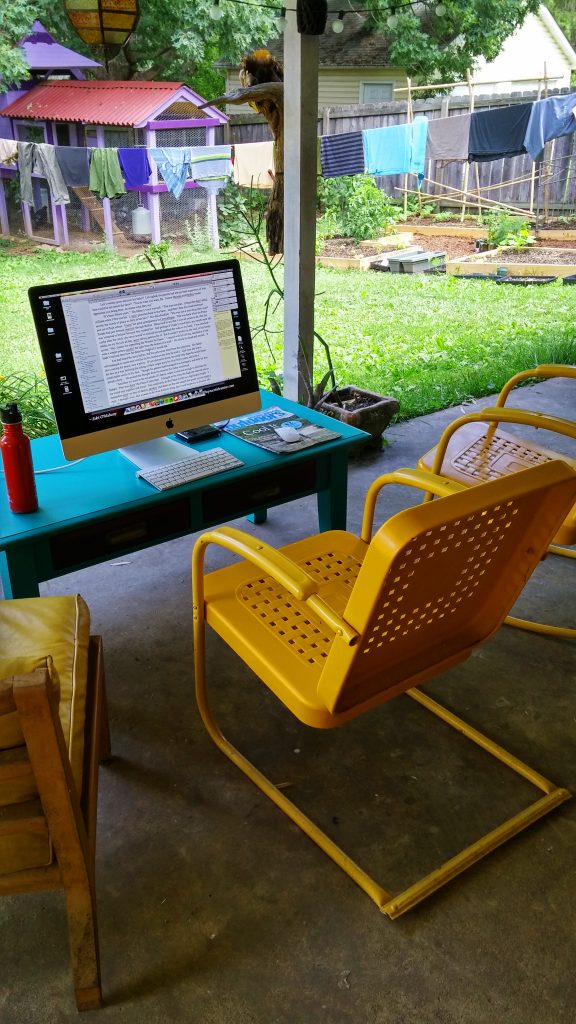 One of my first exercises with my Energetic Extension was channeling those typos that still needed to be tweaked in my novel. I simply asked to access those readers and all the times they would stumble over a word. I would get a page number, and find the typo on the page. It required trust that my connection to all would be precise, but I managed to find many in less time that taking yet another careful, slow read of the book (as I had a couple times already, and still missed mistakes!) It turns out your EE is tuned into things that your individual perspective does not see; if I'm not wearing my glasses, there are many things that exist for my housemates and not for me…like dirt and grime on the surface of things, so I am happy to live in a certain amount of "uncleanliness" that is more profound for them.
Last weekend, I was elated to be editing a new video series. My Mac (fondly called Andromeda) was cruising along with iMovie, until it wasn't. It slowed down and while I was beginning to edit the third video; I had to restart with no forward motion in the program. Despite rumors of the new Mac operating system being rubbish, I decided to trust in my flowing frequency of production and update the operating system to fix the problem. Update it did, but then iMovie would not open. I'll spare you the geeky details, but basically, everything else worked nicely (and fixed a mouse problem I was experiencing in Photoshop :)…but I couldn't access iMovie, which is what I needed to dive deep into the concentrated task of editing videos to my total heart's content! Oh no!
Before becoming aware of my EE, I would've gotten upset, and thrown a temper tantrum, and probably exhausted troubleshooting tactics until my eyes teared up from trying to fix it. But I thought, I'm in command of my experience, and so I asked my omniscience why this was happening. There was another piece of work on a larger scale that was ready to come through, and I needed to step away from the focused task of editing. It was the Soul System map and organization of energy in our Universe! Waaa! Jackpot! The videos were all well and good, but when the iron's hot, one is compelled to strike. Since making these maps, it's assisted me in understanding even more about my EE, the changes in my body, my multidimensionality…
So I took the week to focus on that, and when I finally felt ready, I hovered to the task of "fixing" iMovie. Instead of trolling webpages and forums that for the most part cursed the Apple updates, I simply asked if the solution was on this page, and if it wasn't, I moved on.
Sounds mildly impossible to know that, right? But the concept is simple: I connected to that version of me that is fixing/already fixed the problem. She is simply me at a different frequency (and not terribly far away…in fact all of our Alternate Timelines are existing in the NOW). I stayed calm and connected to her. It took about an hour, and a deviation onto a process that wasn't listed in the forums, but that felt intuitive. To be honest, I don't know the technical deets of what happened or why, but I know that now my iMovie is up and running, revamped, and ready to ROAR! And I have the big picture of the work that came in the interim of the first edits and the last.
Many many thank yous are in order, EE. I am just as much all of you and you are me. I am happy to be that frequency that assists at any time: I am ready with a joke, an improv poem, an explanation of Southeastern Virginia summer heat, or a glow of love for all timelines.
May we enjoy ALL of our Energetic Extension!
Love and thanks again,
Randi Purple!
P.S. I hope you don't mind that I haven't listed "Energetic Extension" as an editor for my novel…I wouldn't know who to send the checks to. Please receive my payments in love and gratitude. 🙂
P.P.S. If you want more explanation, and to see OM's use of Andromeda's adventures in a Stellar Family Forum post, find it here.